Control, view, trigger, playback and more!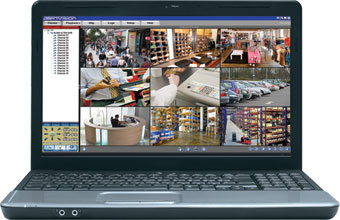 Comprehensive client software for Windows PCs suitable for controlling and monitoring multiple alienDVRs and alienIP cameras over the LAN or Internet. Supports basic functions such as live viewing and playback as well as more comprehensive functions such as detailed search, relay control, remote configuration, multi-layered mapping, and alarm notifications.
Allows simultaneous connection to multiple DVRs and cameras and therefore can be used for quite comprehensive remote monitoring applications.
Compatible with Windows, and Windows emulators for MAC.